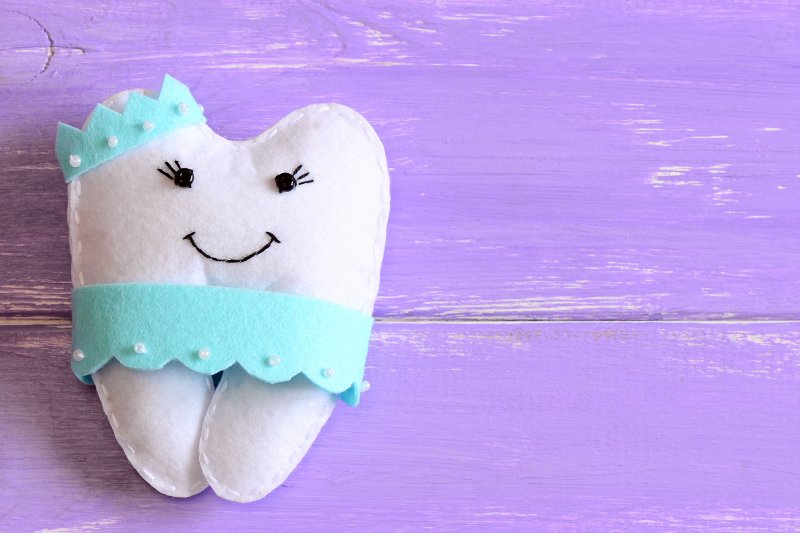 Like most, you've probably heard of the tooth fairy. The stories say this figure offers money for kids' baby teeth. That said, did you know there's a National Tooth Fairy Day? Indeed, the holiday – a time to honor childhood oral health – is a few weeks away. You ought to mark the occasion by learning more about it. Luckily, your Jonesboro dentist can give you the details. Here are four things you should know for the upcoming National Tooth Fairy Day.
The Basics of Tooth Fairy Day
National Tooth Fairy Day is a celebration of kids' dental health. Held on February 28th and August 22nd, it encourages children to pursue good oral habits – daily brushing, healthy eating, etc.
This unofficial holiday got its start around 1927. At that time, Esther Watkins Arnold wrote a popular playlet called "The Tooth Fairy." After gaining much attention, it spread the idea of the sprite who pays for lost teeth. The result is that most Americans today grew up hearing the legend.
Tooth Fairy History
While Tooth Fairy Day is nearly 100 years old, the history behind its namesake is much older. Tales of tooth-stealing sprites have been around for centuries.
Today's tooth fairy lore is rooted mainly in an 18th-century French fairy tale. Titled "La Petite Souris," it depicts a small mouse who assists a queen against her evil husband. The rodent does so by knocking out the king's teeth and hiding them under his pillow.
Of course, the myth has changed since then. It's now about a winged fairy who leaves money, not a rodent that causes dental injuries.
How to Handle Loose Baby Teeth
If possible, honor Tooth Fairy Day by helping with your child's loose baby teeth. This step excites your kiddies for the "fairy" who'll arrive overnight.
For example, assist your child with pulling a tooth. Just take a tissue, put it over the chomper, and gently squeeze. You'll then have the pearly white out without a hitch.
Of course, maybe your little one has already lost a tooth. In that case, tell them that losing teeth is a natural part of growing up and a growth milestone.
How to Keep Kids' Teeth Healthy
Tooth Fairy Day isn't just about the magic fairy; it's also about oral hygiene. So, use the occasion to review childhood oral care tips. These include the following:
Brush with Fluoride – By having them brush with fluoridated toothpaste, you'll strengthen your child's enamel. From there, you'll reduce their risk of tooth decay.
Limit the Sugar – Try to restrict your child's intake of sweets. A high-sugar diet can erode tooth enamel, leading to cavities.
Floss Between Teeth – Your child should floss their teeth at least once a day. This practice removes food debris and prevents gum disease.
As you can see, National Tooth Fairy Day has much going for it. Therefore, learn the four items above to celebrate it well!
About the Author
Dr. Shane Smith is a dentist based in Jonesboro, AR, having earned his DDS from the University of Tennessee's Health Science Center. He's also pursued countless hours of continuing education with groups like Nobel Biocare and the American Academy of Facial Esthetics. Today, his specialties are preventive, cosmetic, and restorative dentistry, as well as emergency services. Dr. Smith currently practices at his self-titled clinic and is reachable on his website and by phone at (870)-932-2644.