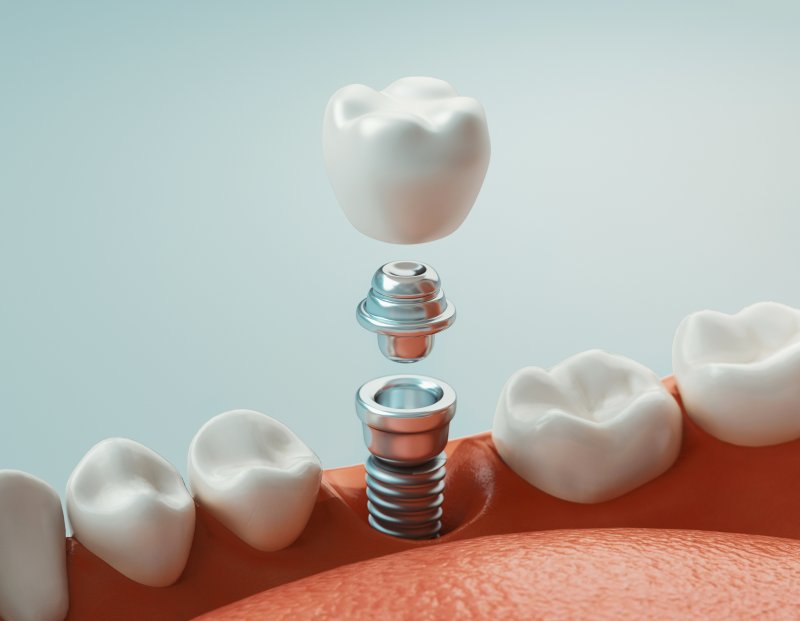 Dental implants are often recommended by dentists as a tooth replacement option, both on the basis of their realistic feel and their remarkable durability. That said, dental implants are also the only tooth replacement option that involves surgery, which can give certain patients pause.
If you have a dental implant procedure soon, you may wonder if the risks of the surgery outweigh its merits. Fortunately, here's a guide that can put you at ease.
Are Dental Implants Safe?
Naturally, every surgery has some kind of risk associated with it, and the dental implant procedure is no different. Comparatively, however, dental implant surgery is remarkably safe. Over 500,000 people get dental implants each year, and studies have shown that 95% of them last for two decades. That means that a vast majority of people who get the treatment will reap the benefits of their implants for a long time to come.
What Risks Are Associated with Dental Implants?
Of course, it is obviously possible for dental implant surgery to go awry. Most of the risks of the surgery itself are addressed by getting a qualified professional to conduct the procedure. They'll have a strong understanding of what could go wrong during such a procedure, and they'll take precautions to ensure that you're safe.
The primary risk associated with dental implants is an infection, which can happen during or after the surgery itself. Bacteria that seep under the gumline can begin to attack the bone tissue around the implant itself, a condition known as peri-implantitis. If left unaddressed, this can eventually lead to the loss of the dental implant.
The best way to prevent infection is good aftercare. By brushing and flossing while your dental implant is healing, you'll be able to stave off infection and protect the surgical area.
Who Should be Wary About Dental Implant Surgery?
Dental implants are held secure by the titanium post fusing to the jawbone. The longer this process takes, the more of a chance you have of developing an infection.
Patients who have certain conditions, like diabetes, should talk to their dentist about whether their impaired capacity to heal could cause problems after the surgery.
About the Practice
Dr. Shane Smith comes to work every day excited to work with his incredible dental team to provide the highest quality of care to his patients. He and his team go the extra mile to make dental care completely stress-free. Dr. Smith received his DDS from the University of Tennessee Health Science Center, and he has since worked at dental offices all across the country.
If you have any questions about the safety of dental implant procedures, he can be reached at his website or by phone at (870) 932-2644.