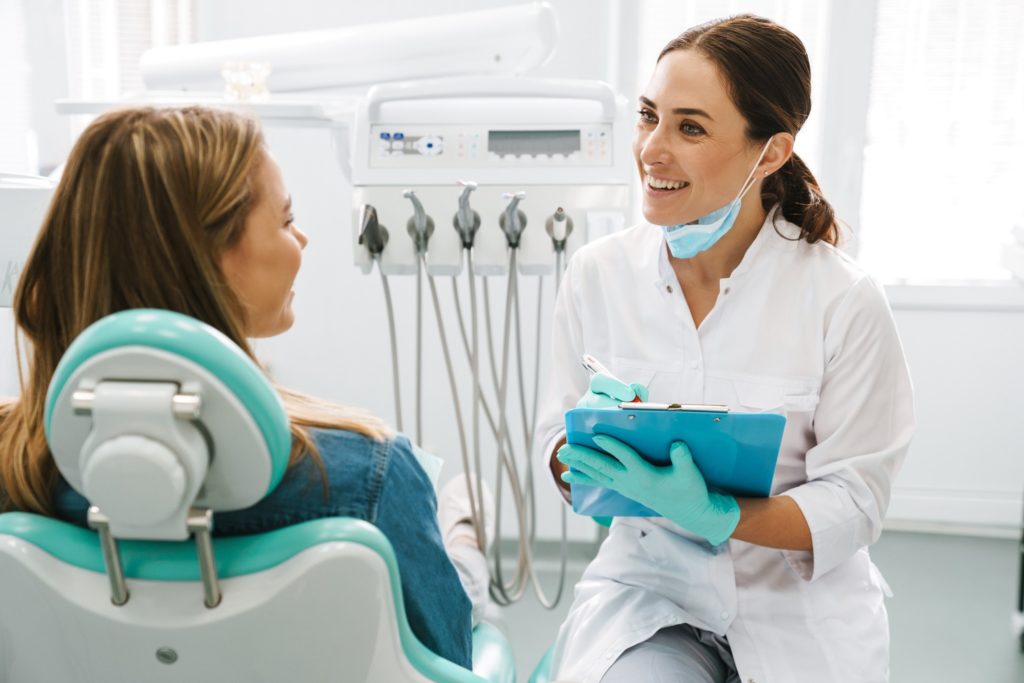 You can't bear the pain any longer—your tooth has a deep cavity, and you need it treated right away! After examining you, your dentist presents two procedure options. You can either have root canal treatment and keep the tooth or have it extracted and replaced with a dental implant.
Before you make a rash, spur-of-the-moment decision, you should think about the pros and cons of each one. Do you really understand these treatments? Which one would be the best choice for your smile? Here is a comprehensive guide to help you select the right one for you!
What Is Root Canal Treatment?
Root canal therapy is a procedure involving the cleansing of the inner anatomy of a tooth, including all the way through the root, to disinfect and seal it to prevent or treat infection. The dentist accesses the nerve chamber and canals present in the roots with a series of instruments and disinfects them.
Benefits of Root Canal Treatment
Compared to having a tooth removed and replaced with an implant, keeping the tooth intact through root canal treatment has several advantages, including the following:
Less cost for overall treatment.
More coverage with insurance, which means lower out-of-pocket costs.
Less treatment time in the chair.
More natural-feeling, comfortable bite.
These benefits are definitely worth thinking about carefully.
What Are Dental Implants?
A dental implant is a fixture placed into the bone replacing the root of a tooth. It offers an interface that a clinician can restore with a crown for a single tooth or a bridge or denture for multiple missing teeth.
When it comes to tooth replacement, a dental implant offers the next best thing. With a biocompatible, titanium post embedded in the jawbone, it substitutes for the entire tooth structure, unlike a denture or bridge.
After decades of development and innovations, dental implants are more advanced than ever. In fact, one study from 2017 reports a 90% to 95% success rate for dental implants 10 years after placement.
Benefits of Extraction and Replacement with a Dental Implant
When a tooth is extracted and replaced, you can't get more final than that! As a result, you have these benefits:
No more pain in that tooth.
No worries about cavities with a porcelain crown.
Factors to Consider When Choosing
Before your dentist recommends a certain treatment for your tooth, they take many factors into account. For instance, they look at:
How much viable structure the tooth still has.
The quality and quantity of the jawbone tissue.
Treatment predictability, risk factors for failure, and chances of success.
Cosmetic concerns.
Considering these factors and discussing your specific case with your dentist will determine which option is best for your unique smile.
When Root Canals Are Best
When you have plenty of tooth structure available, removing the tooth entirely seems like an overreaction. In this case, root canal treatment can be used to preserve as much of the natural tooth as possible.
If you generally have a good dental history and have healthy habits, a dental crown can have a positive long-term restorative prognosis, meaning you can expect your crown and the underlying tooth to last a long time and be successful following treatment.
Cosmetically, removing a tooth can alter the contour of the jawbone and gingival architecture. Compared to replacing the tooth with an implant, keeping the tooth's natural root tends to maintain the patient's esthetics better.
In some cases, the patient's health can contribute to the decision-making process. For example, if they have uncontrolled diabetes, or if they smoke, their chances of success with a dental implant drop significantly, which means that root canal treatment may be the smarter choice for them.
When Dental Implants Are Best
On the other hand, there are plenty of scenarios where a dental implant would stand out as the best option for addressing a decayed or damaged tooth.
Root canal treatment may not be recommended if the tooth has an atypical root anatomy that doesn't allow easy access. Although retreatment of failed root canals is possible, it generally has a lower success rate than dental implants. Instead of running the risk of having to address likely decay later on, it may be worthwhile to skip these extra steps and replace the tooth completely.
The patient's dental history can also point to a dental implant. For instance, if you have poor oral hygiene in general, your dentist may question whether you would maintain the natural tooth. In other words, if you'd be at an increased risk of recurrent decay, they may recommend going with an implant, which is impervious to cavities.
Your dentist should not only consider what your smile needs right now but also think about the future. If you have other teeth that may need to be removed down the road, it may be in your best interest to have an existing implant to help anchor more complex restorations.
Conclusion
Overall, if a root canal fails, you still have an option for an implant. If an implant fails, you are left with either trying again or an alternative way to replace the tooth. Root canal treatment is still regarded as the more conservative approach. As a result, most dentists will consider this option first. When looking at these two treatments, you need to consider what would happen if either of these treatments fail and what the next step would be.
As a dentist, I have performed over 1,000 root canal procedures in my career; the same applies to implant dentistry as well, but I still don't have a general answer that applies to everyone. It's important to evaluate each case to decide which would be better for the individual patient. If you find yourself deciding between these two options, have an honest discussion with your dentist.