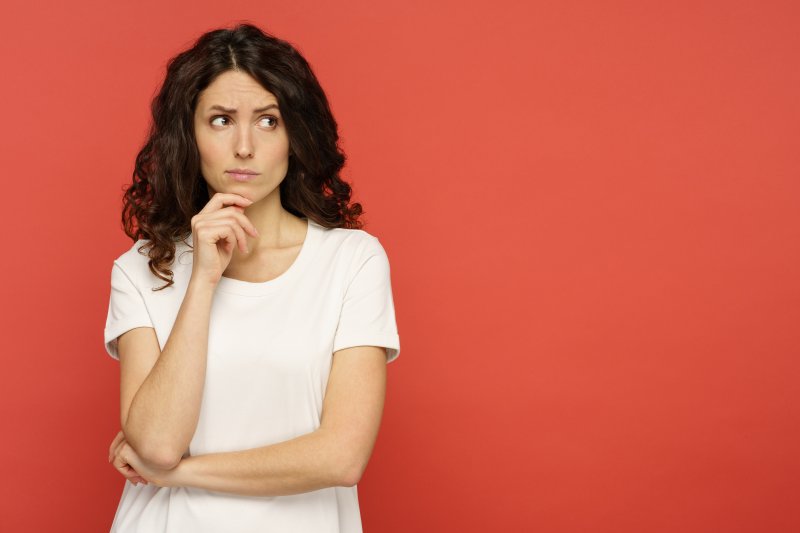 It's Friday night and you're done with work for the week. You decide to start the weekend with your favorite bag of chips. You lift the crispy fried tortilla to your mouth, expecting spicy, crunchy bliss until your bite drives a shard into your molar. Then the pain begins, and after a few hours you realize it isn't going away.
Whether it be dental, medical, or job-related, an emergency can happen at any time. Unfortunately, if you are without dental insurance, they can be quite expensive. The good news is you have options. Read on to find out more about what you can do during a dental emergency without insurance.
What Is a Dental Emergency?
Dental emergencies involve pain and injuries to the teeth or gums that can damage nerves and blood vessels. Damage to these tissues can result in infections that can spread throughout the mouth and to other parts of the body. This can be a potentially life-threatening problem. Some common dental emergencies are:
Dislodged teeth
A tooth is dislodged when it is knocked completely from its socket. Taking care to never touch the root, rinse it in a bowl of lukewarm water and transport it to the dentist's office by holding it in its socket or in the cheek, in a vial of saliva, or in a cup of milk. If a dislodged tooth goes thirty minutes without being treated, the chances of reimplantation begin to fall.
Fractured teeth
Some fractures are limited to the enamel and dentin layers, but more serious cases can extend into the root or crown. Fractures exposing the pulp involve severe pain and require immediate treatment.
Infections
Cellulitis, Pericoronitis, and dental abscesses are all infections of the teeth and the surrounding tissues, and they can be quite painful. They can potentially spread to other parts of the body and require root canals or extractions.
Payment Options
Even though treatment options like root canals and dental crowns might seem expensive, there is help available so that people without insurance can receive the same quality care. Some options include:
Dental payment plans
Some dentists allow uninsured patients to finance expensive procedures, often without interest.
Dental savings plans
With a dental savings plan, members pay an annual fee around $100 to $200 and are typically eligible for discounted services from a pool of participating dentists a few days after signing up.
The emergency room
While it is a temporary solution, ER doctors can treat symptoms like pain and bleeding. While this is usually covered by medical insurance, the actual dental issue will have to wait for care from a dentist.
Government assistance
Medicare, Medicaid, and the Children's Health Insurance Program are available to individuals who qualify.
Some low-cost options for lesser emergencies include dental schools, dental charities, and free dental clinics, though it will depend on the situation at hand. If you're uninsured when you sustain any type of dental emergency, you can still get care. By being aware of the options ahead of time, you can get the best outcome with minimal distress.
About the Author
Dr. Shane Smith earned his dental doctorate at the University of Tennessee Health Science Center. He gained valuable experience at dental offices across Memphis, Southeast Missouri, and Northeast Arkansas before opening his own office in Jonesboro, AR. His practice offers general, cosmetic, restorative, and emergency dentistry. For more information about treatment options for people without insurance, contact him online or dial (870) 932-2644.